I may not be the best person to give blog advice these days (haha, full-time job…) but I did just learn a cool trick that will help me connect my Facebook (which I don't take full advantage of…) with my Instagram (which I do enjoy using!)!
Corals and Cognacs had a nice post about instagram pictures and she recommended Iconosquare, so I flipped over there to find out what it was.
In addition to the expected site stats that I expected, on the promote page they offered the opportunity to create an instagram feed on your site's facebook fanpage!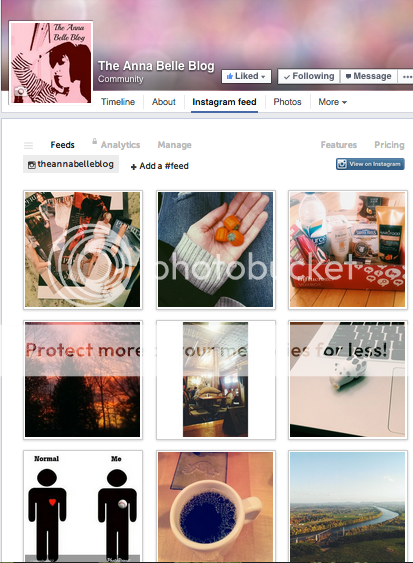 There's almost nothing technical involve, no pasting code or whatnot. The only thing I had to do was go to "Manage Tabs" under the "More" option. There, I was able to change the order of tabs so that "Instagram Feed" was the second tab (and thus always visible).
Why do this? In my case, I'm not a regular Facebook post-er, but I do update Instagram more regularly. Thus, the Instagram feed helps to make my Facebook page a little more active – and more up to date with my blog brand. Now I usually tweet out my Instagrams, so now that activity will appear on Instagram, Twitter, AND Facebook: three birds with one stone!

Linking up with Treat Yo' Self with Treasure Tromp